What is the difference between Medical and Therapeutic Massage?
Medical Massage, also called Orthopedic Massage, is performed with the intent to improve medical conditions or pathologies that have been diagnosed by a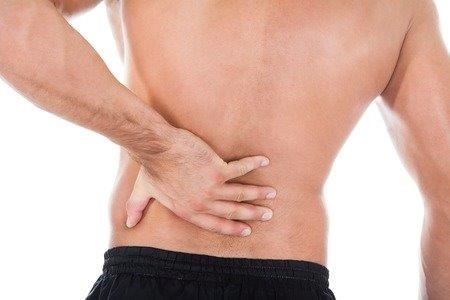 physician. It is primarily used in injury recovery, pain relief and medical conditions requiring a thorough knowledge of disease states and body processes. It requires advance education and training by the therapist, and is performed in collaboration with a physician. Medical Massage starts with a medical history and assessment that includes postural alignment, range of motion, muscle testing and palpation. Many specific techniques are used to address specific dysfunction or pathology accompanied by detailed documentation and progress notes.
A qualified Medical Massage Therapist has extensive education and training incorporating both medical and massage curriculum.
Therapeutic Massage, also called Wellness or Relaxation Massage, is basic massage to muscles to enhance relaxation, reduce stress, and other non-specific health benefits. It should sooth, nurture, promote, and maintain wellness with the intent to elicit the general relaxation response. The massage therapist normally performs a full body massage routine that is not based on any evaluation or physical examination. It is most often used in spas, fitness centers and private practice. It is appropriate for healthy individuals without significant medical conditions or injuries. A physician's referral, diagnosis or prescription is not needed for therapeutic massage.
Therapeutic Massage Therapists generally have a minimal amount of training that is limited to basic massage education and require licensure designation of LMT.
Both Medical Massage and Therapeutic Massage services are available from RN Therapeutics.
Do I need a prescription from my doctor to be treated?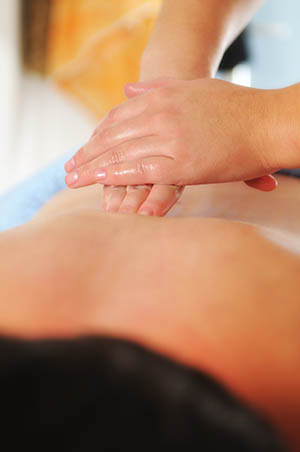 A prescription is not required unless your treatment is submitted and covered under insurance. Insurance companies maintain a clear distinction between routine vs. outcome-based massage therapy.
What do I wear?
For relaxation massage, only the part of the body being massaged is uncovered. Undergarments are usually worn according to personal preference, as the rest of the body not being massaged is covered by a sheet to assure privacy. For Medical or Orthopedic techniques you may be asked to wear shorts or fitness wear if the therapy includes frequent changing of positions on the massage table, stretching or exercises.
How long is a treatment session?
Every person and condition varies. Your therapist will evaluate and assess your condition and develop a treatment plan that will be discussed with you prior to treatment. Some sessions are 30 minutes, while others last for an hour or 90 minutes. Treatment frequency can vary from two to three times a week to once a month, depending on the severity of injury or chronicity of the condition.
What about payment?
We accept cash, checks, all major credit cards, and gift certificates. We file insurance claims for automobile and workers compensation claims. 24 hours notice is required for appointment cancellations to avoid being charged for the session. Health Savings Accounts (HSA) can be used for payment depending on the plan criteria.
Where will the massage be given and how do I prepare?
Massage is performed on a state-of-the-art massage table designed for comfort and stability at RN Therapeutics. Cushions and supports may be used. Avoid eating heavy meals before and after your treatment. We will discuss your expectations, preferences and concerns before, during, and after your massage. All feedback is appreciated.
Are you licensed?
Yes -all massage therapists in Pennsylvania are required to be licensed as of 1/31/2011.
Board Certification is an additional advanced certification beyond basic state licensure.
Additional training and certifications are necessary to perform advanced techniques beyond basic Swedish massage. The RN Therapeutics staff has years of extensive education and training beyond these minimal requirements and are qualified to provide many advanced techniques.
---
What my clients are saying...
"I was in a bad automobile accident more than 10 years ago. Aside from other serious injuries, I have endured neck pain ever since. I did all the therapy and took the pills prescribed, but I'm always just a "quick-turn" or "jolt" away from very painful neck-aches. Since beginning a treatment process with Karen, I have noticed a great improvement. I have greater range of motion and far less discomfort."
-- E. Guerra